SPARK (paperback)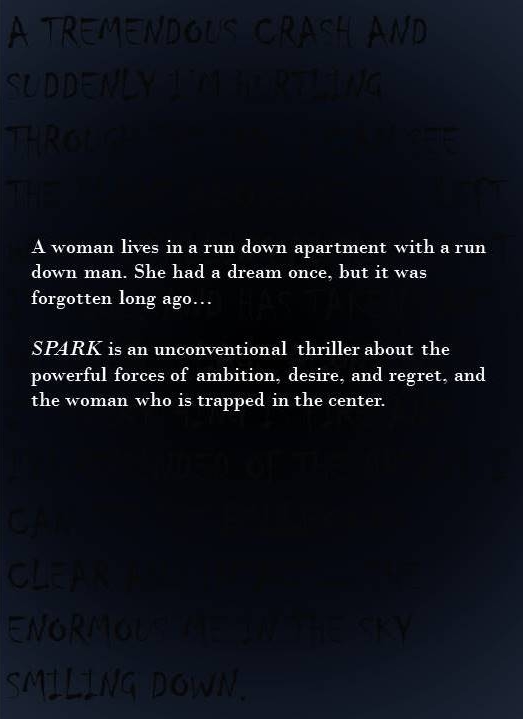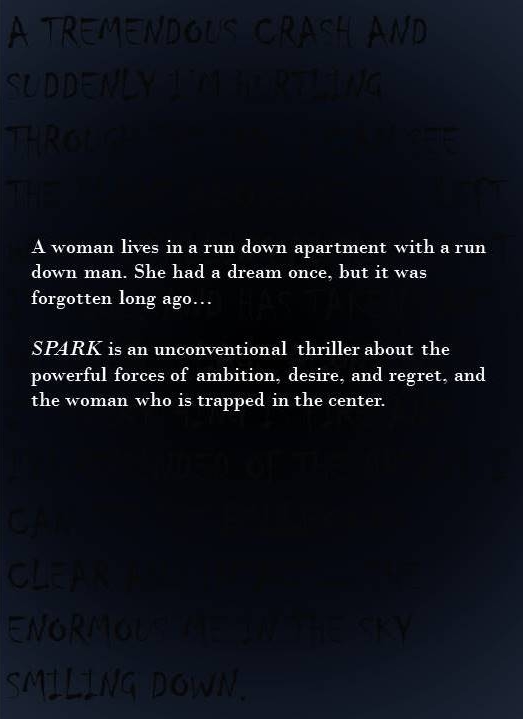 SPARK (paperback)
A woman lives in a run down apartment with a run down man. She had a dream once, but it was forgotten long ago…

SPARK is an unconventional thriller about the powerful forces of ambition, desire, and regret, and the woman who is trapped in the center.

Format: Paperback
225 Pages
Hand-Bound and made on a first-come, first-served basis. Please allow adequate time for delivery.